Making your exhibition sales investment work for you
You are here: Home » Exhibitions » Effective Exhibitions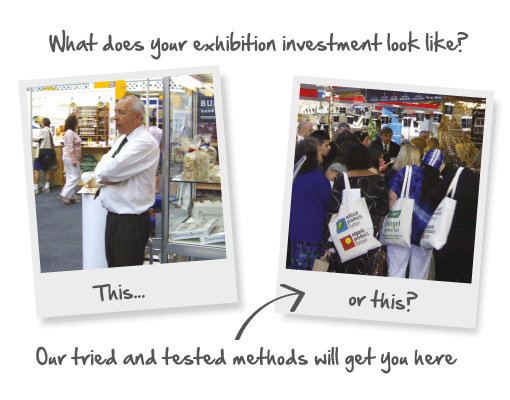 An effective one day programme to help make manning your stand a complete success for you
A place to meet, greet and do business. Investing time, effort in the build-up to an exhibition is only one part of the equation. Equally important is how well your team relates to and reacts with existing and potential customers on stand.
They are the actors and actresses at the show. Well targeted exhibitions provide hundreds of opportunities to trade – at a time when customers want to talk. It is a highly competitive market place where you have short, sharp periods of time to make the deal. This is where we can help!
Practical skills covered in an interactive exhibition skills session bespoke to your organisation:
Before the show
Clarifying objectives
Planning checklists
Promotional planning and pre publicity
Stopping visitors techniques
Opening lines that work
How to deal with 2 contacts at same time
Qualifying prospects
Listening skills
Two way communication
Identifying buying signals
Closing the Sale
Dealing with timewasters
Quiet stands, busy stands
Follow up procedures
Evaluation techniques
Prices start from just £59 per person (minimum numbers apply).